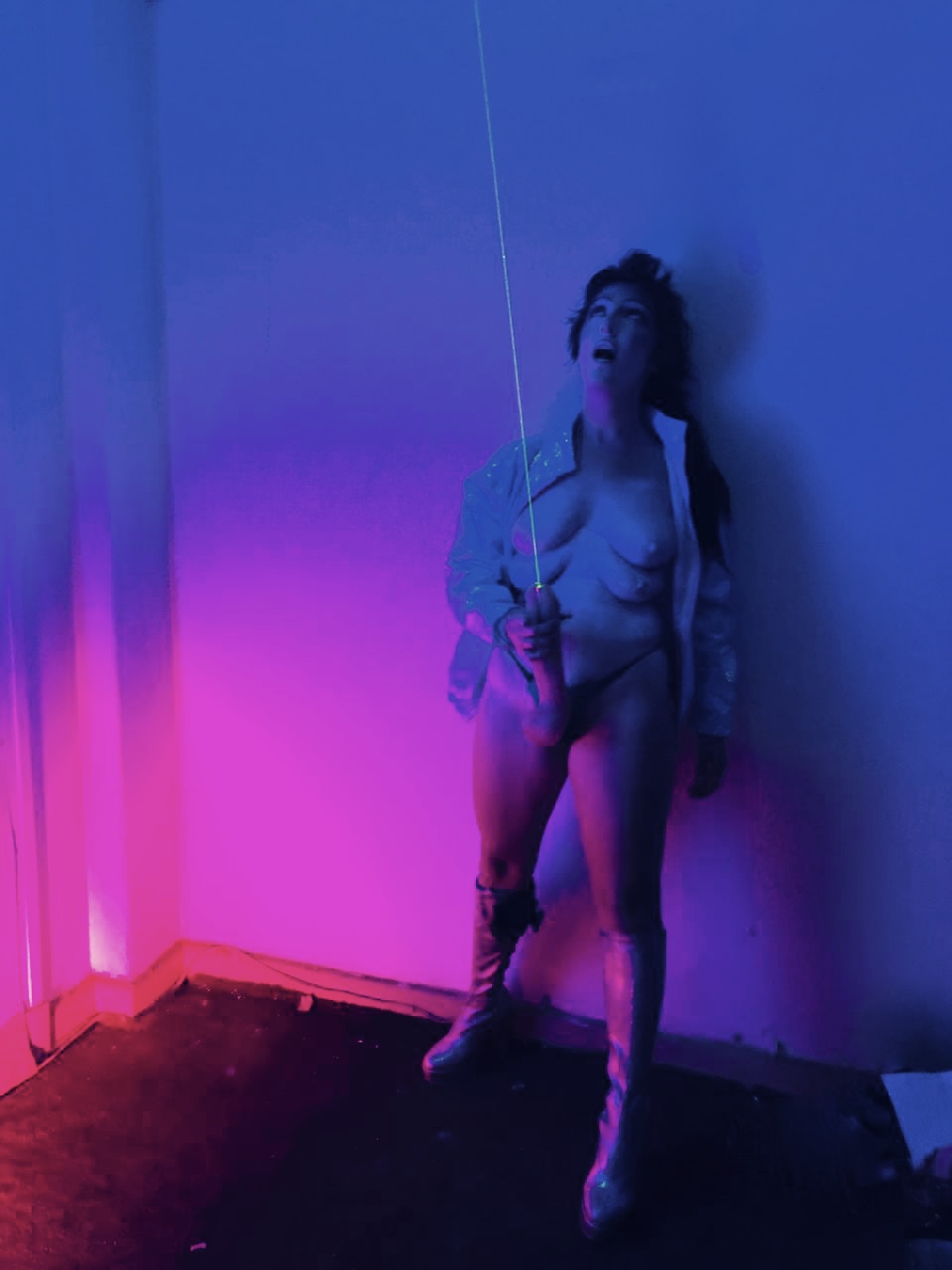 LISTEN TO ON
& ON
SINTRØPICA MUSIC VIDEO IN COLABORATION WITH BORIS ELDAGSEN AND LABLUXZ_
Kupalua & Teta Lírica live at Noshade party - Maze Berlin april 2019
KUPALUA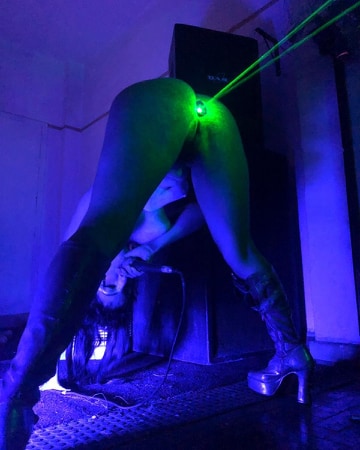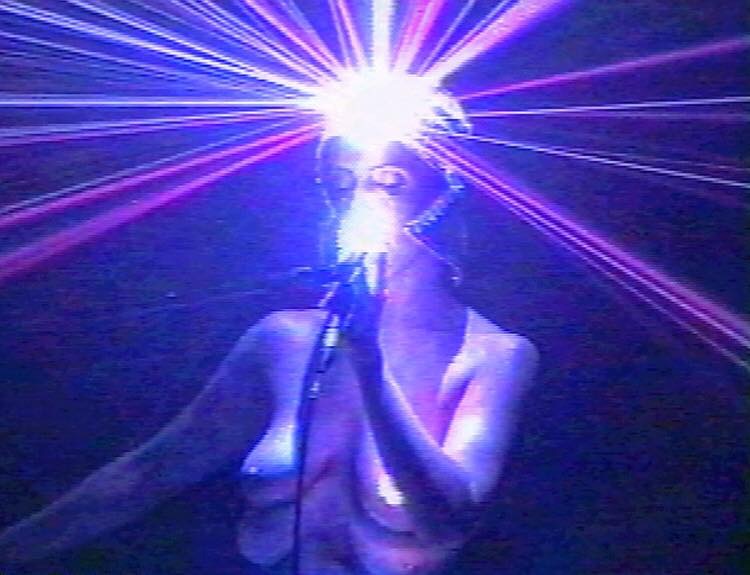 I have been listening to voices

I have been listening to voices inside my pussy

They scream in the night

They just wanna be heard

They mean something that was lost in time

Something that also screams inside of you

Something that is everywhere but nobody sees
"Kupalua is always in transit. There's no trace of morals or frontier. It's simultaneously extra-terrestrial and earthly-physical-corporeal. Travels from the interior of the uterus to outer space at the speed of light. There's no separation between nature-culture or body-cosmos. What is root and what is synthetic? Dissonant and melodic voices, synthesizers, microphones and processors. The body's construction as prosthetics and light depict the sonorous landscape. Laser prosthesis are making contact with us and with outer-space while every matter flows through timbers that leaves us given over to estrangement. I don't know where I am when I listen/see Kupalua, if I'm under water or if I'm suspended, weightless, timeless, without story, without clothes. It's a journey completely inside of sound waves."
by Julia Rocha
live at Trial & Error - Berlin 14 jul 2018
light Labluxz. Tits protesis by Caroline Barrueco. Mirror head by Paulo Scharlach
photos: Marina Faé, Vitória Clementina, Boris Eldagsen e Sabine Taeubner
live at live at Mash-Up multigender multiworld party september 7th 2018 - Berlin photo by Toxina

https://soundcloud.com/kupalua




Fusion Festival jun 2018
Kaloan especial participation playing movement sensors wii midi controlers, sound through movement
light Labluxz_


Explosão clitoriana - music video 2017

Fusion Festival

2018
Souk Machine with Tina Scharlatina - Paris 2018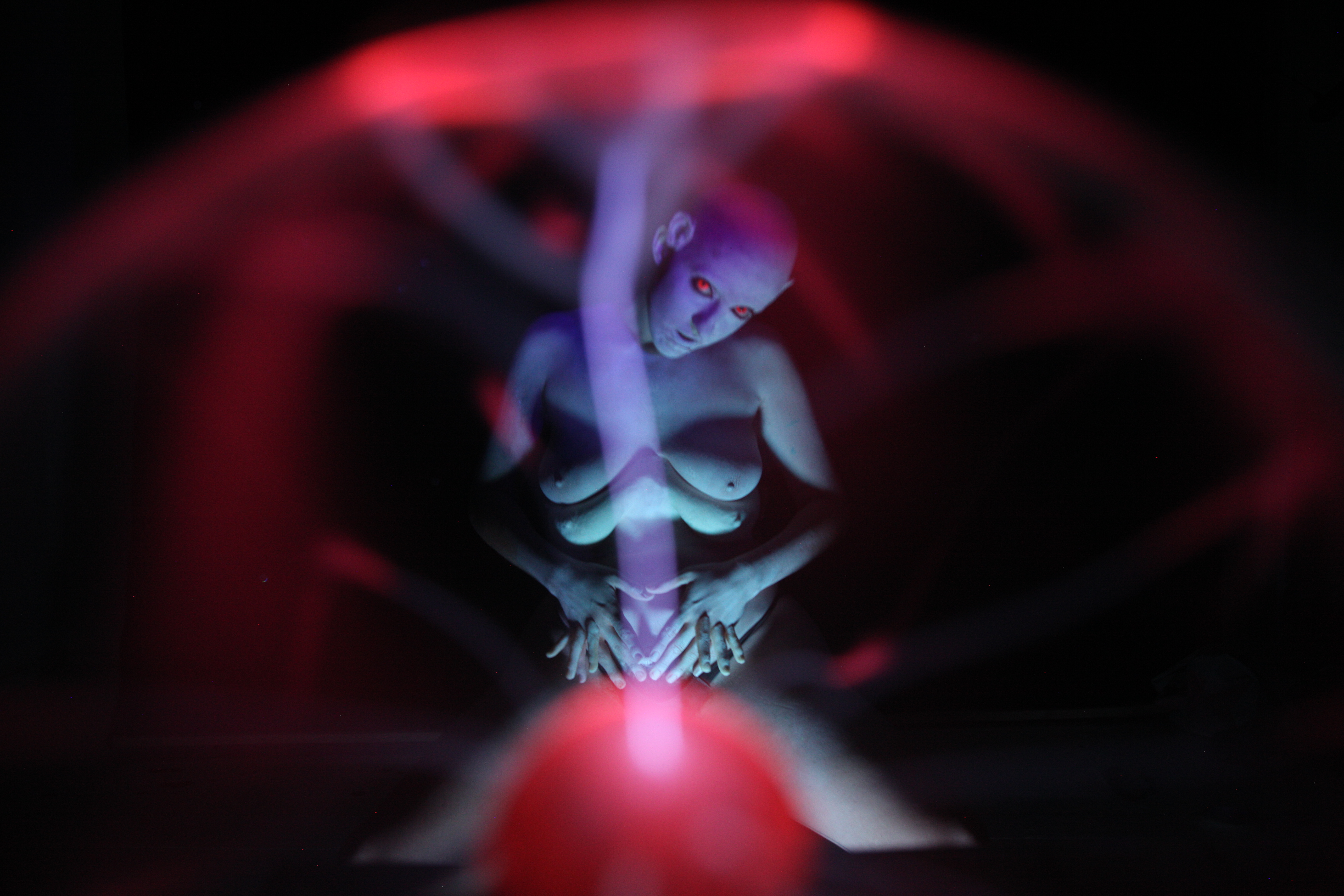 Athens Queer Performance festival, Greece october 2019
audience at Night Embassy - Berlin, september 2019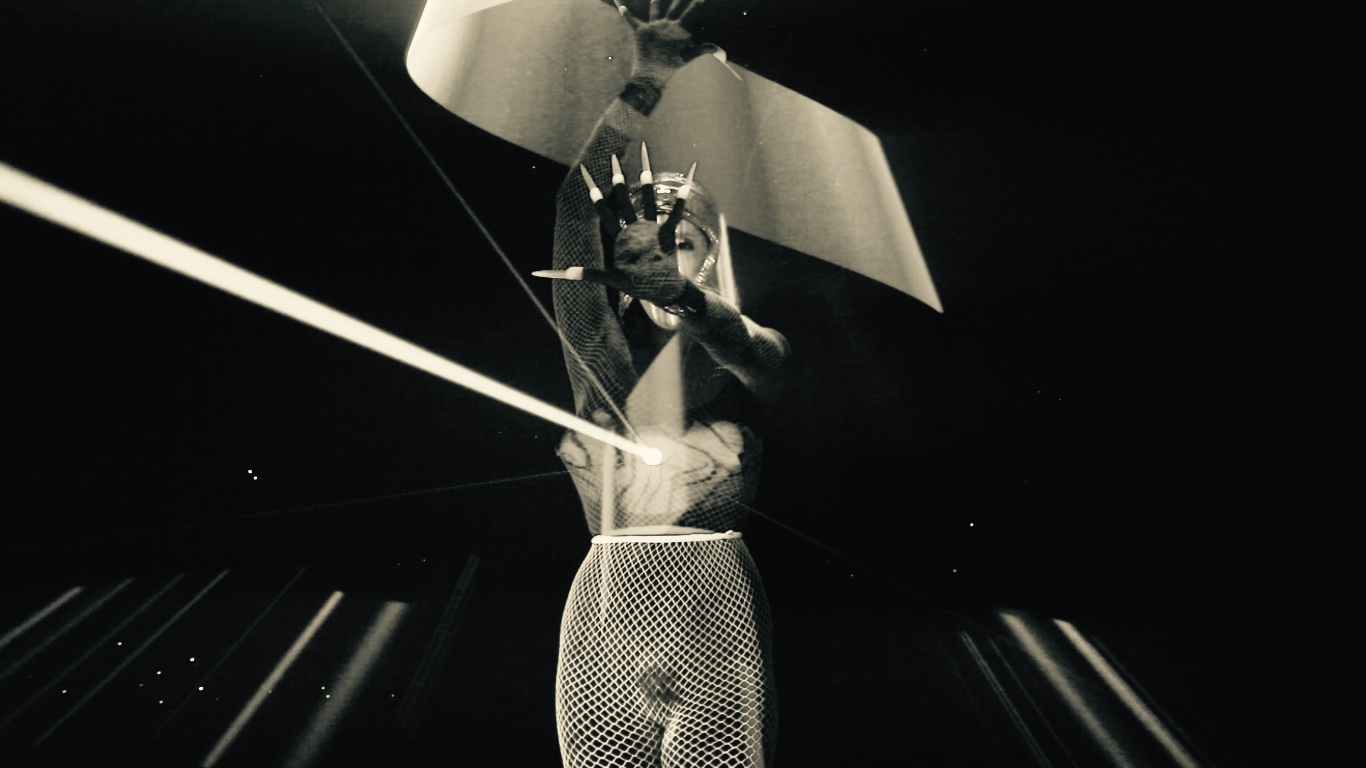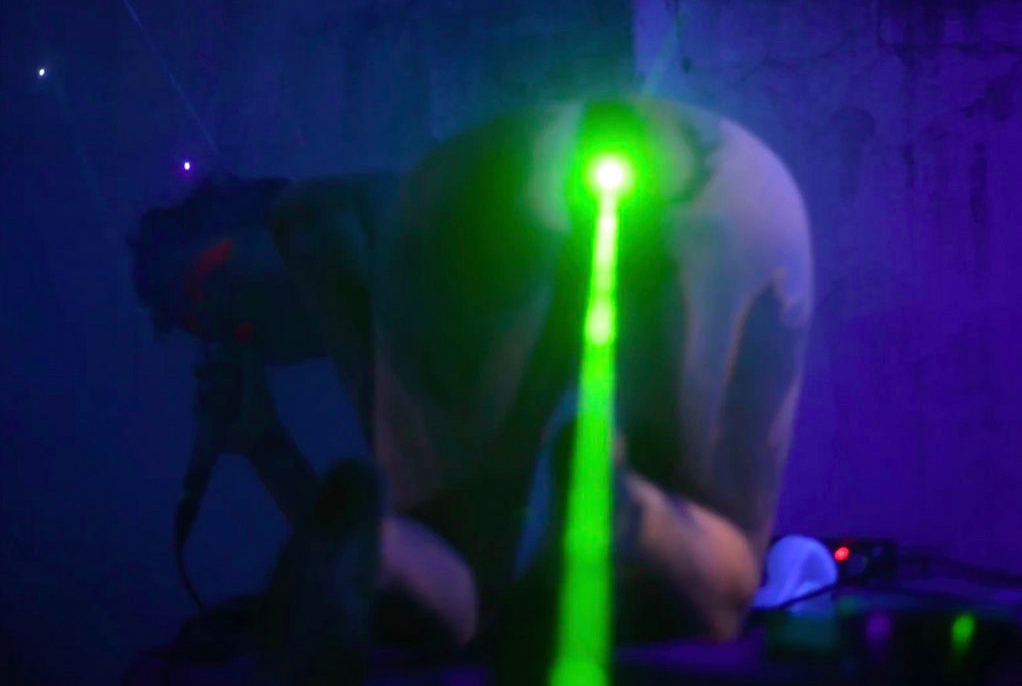 THE BLOOP music video
Multi-artist born in Brazil, interested in the transdisciplinarity between performance, voice, composition, musical production and video. Investigating power dynamics between and within bodies, Kupalua problematizes gender expectations and the institutionalisation of human relations. With sounds coming from the most interior places such as the cervix or from the deepest spot in the Ocean, Kupalua is a physical experience, sound waves trespass your body and voices whisper to your bones other notions of darkness, womanhood, alien and terrain possibilities.
Curriculum Vitae
Kupalua at the moment studies electronic composition at the Royal Danish Music Conservatory, DIEM, In Aarhus Denmark.
Kupalua studied performance and dance at "Comunicação das Artes do Corpo" at PUC-São Paulo, Brazil.

Professional Experience

Performed at Kampnagel INTERNATIONAL SUMMER FESTIVAL - Hamburg
Conference The Future of Code Politics, Technologies of Radical Care
A conference on the relationship between new technologies and radical care.
Departing from texts written by thinkers based in Abya Yala/Latinoamerica, Kupalua among other performers interpreted their words in different formats to spark our imagination around how to solve these questions. August 2022 - Hamburg DE

Performed her solo concert at Muziekgebouw Amsterdam - Queer land june 2022
Performed Deep Friction, a piece created in collaboration with Manoela Rangel at Fusion Festival june 2022, Karl Kutter stage
Performed her solo concert at:
Hologram festival, Musikbrauerei - Berlin, june 2022
Mayhem Copenhagen - invited by Alice Cph, part of the series Alice Works, april 2022
Super, Aarhus Denmark, november 2021
No Shade, Tag der Clubkulture at Blacksteinboot Berlin, september 2020
Arkaoda Berlin, Estendaze, december 2019
Culoka party at Diskothek Melancholie, december 2019
Athens Queer Performance festival, Greece october 2019
Night Embassy - Berlin, september 2019
Kopi Berlin, Queer gala july 2019
Der Riss gallery Berlin june 2019
Noshade - Maze Berlin april 2019
Voodoohop at Trackers São Paulo, Brazil, april 2019
Teatro dos Arcos - São Paulo, nov 2018
Souk Machine - Paris october 2018
Mash-Up multi gender multiworld, Berlin september 2018
Fusion Festival, Karl Kutter stage june 2018
Fieber festival Berlin 2017
Kupalua was part of Hacklab residency by CTM festival and showed the result of the residency in a piece at Radial System, Berlin, january 2020.
Kupalua directed and acted at her short movie "Árida", shown at:
"Berlin Porn Film Festival" 2020, "Excentrico Festival" Chile, 2020, "UNCENSORED fest" London 2020, "2ANNAS festival" Latvia 2021 , Red Edition & Künstler*innen Red Rules Vienna International Sex Work Conference and Performance "CITY OF WHORES" 2021.
Performed with Young boy dancing group at Tropez, Berlin, 2019.
Kupalua is one of the artists on the concept an performer of the piece Macaquinhos which had a polemic and viralized repercussion in Brazil https:// themacaquinhos.wixsite.com/osite The piece was shown at:
Kunsten festival des arts - Brussels, Belgium 2018.
Wiener Festwochen - Wien, Austria 2017
Kampnagel (Hamburg DE) and Mousonturm (Frankfurt DE) for Projeto Brazil: Tropicalyse now in 2016.
Casa do povo - São Paulo Brazil, 2017
Festival IC de Artes - Salvador Brazil 2016
17aMostra Sesc Cariri de Culturas - Ceará, Brazil, 2015
22a Festival Mix Brasil - Sao Paulo, Brazil, 2014
Mostra Verbo, Galeria Vermelho - Sao Paulo, Brazil 2014
Kupalua is also on the concept and soundtrack of the group current piece ZOO commissioned by Mousonturm in the framework festival Im*Possible Bodies - Frankfurt DE 2018.
Kupalua performed at "Batucada" by Marcelo Evelin at MAR for Panorama Festival 2016, Rio de Janeiro, Brazil.
Performed at "These Associations" by Tino Sehgal at CCBB - Rio de Janeiro, Brazil, 201
Performed as an actriss at Oficina Theater on the piece Macumba Antropófaga, directed by José Celso - São Paulo, Brazil, 2011.
Kupalua among other artists runs a cultural center "Casa de Cultura da Raposa" in a small village in the countryside of Brazil called Vale da Raposa in Iramaia, Bahia, supported by "Lei Adair Blanco 2021".

art cover by Franco Palioff
email: alcoba.renata@gmail.com
THE BLOOP music video
video frame by Limitrofe Television
flyer art by Volatile
VOLA VIVE
I Listen to voices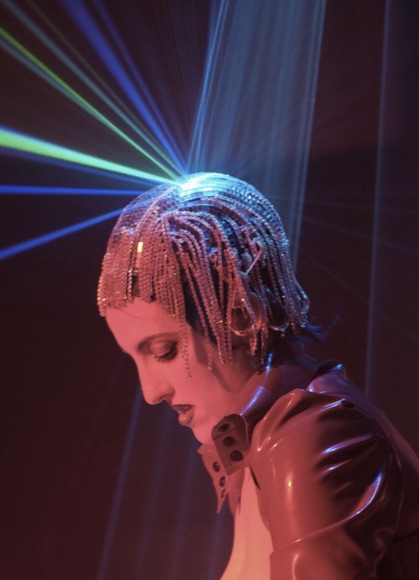 audience at Night Embassy - Berlin, september 2019
Mayhem Copenhagen, Denmark 2022 - Alice Cph
Teatro dos Arcos, Sao Paulo - Brazil 2017